Welcome back to Special for Sundays!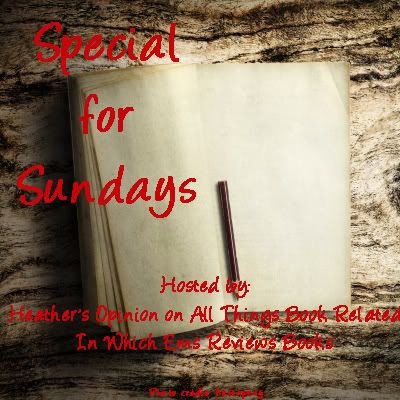 Special for Sundays
is an original feature, created by Heather of '
G

abbing About Books
' and Ems of '
In which Ems ReviewsBooks'
. We'll rotate each week through various subjects, as follows:
1st Sunday: One of your Favorite Books and why is it so special to you
2nd Sunday: Two books that everyone must read and why
3rd Sunday: One of your Favorite Authors and why you pick their books up again and again
4th Sunday: A book on your TBR list, why you picked it, and when do you hope to read it
5th Sunday (on the rare occassions): Random book we have read and a quickie review.
We hope you'll join us for this fun feature!
Let's talk about two books you simply MUST read! First,
Shadowfell
by Juliet Marillier. My full review is coming. Right now, suffice it to say that it had all the fantasy elements that I look for in a great read and I loved it. I'm dying for the sequel!
Second,
Enshadowed
by Kelly Creagh. It's the sequel to
Nevermore
, which I LOVED. It continues Isobel and Varen's story, though it's definitely focusing on Isobel this time around. I'd have liked more of Varen, but still...I loved it and can't wait for the last book.
So...tell me which two books I NEED to read!