Welcome back to Special for Sundays!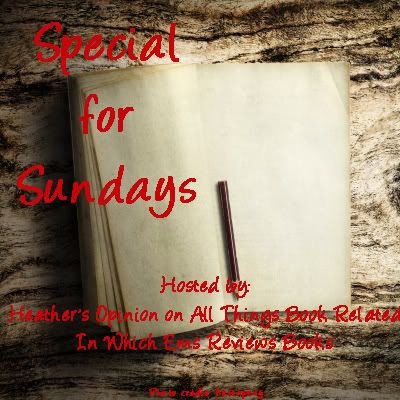 Special for Sundays
is an original feature, created by Heather of '
G

abbing About Books
' and Ems of '
In which Ems ReviewsBooks'
. We'll rotate each week through various subjects, as follows:
1st Sunday: One of your Favorite Books and why is it so special to you
2nd Sunday: Two books that everyone must read and why
3rd Sunday: One of your Favorite Authors and why you pick their books up again and again
4th Sunday: A book on your TBR list, why you picked it, and when do you hope to read it
5th Sunday (on the rare occassions): Random book we have read and a quickie review.
We hope you'll join us for this fun feature!
This week, let's talk some more about favorite books.
Sun and Moon, Ice and Snow
(a retelling of East O' the Sun, West O' the Moon) by Jessica Day George is one of my favorite retellings ever. It's pretty much magical. The way that Jessica weaves her story is something I've never seen in a retelling before and it's definitely what keeps me coming back to the book over and over. I've lost track of how many times I've read it now. It's definitely a favorite and one that I'd encourage everyone to read if you're into fairy tale retellings. Heck, even if you're not into them, read this one! You might just become a fan.
Here's a synopsis, from Goodreads:
Blessed—or cursed—with an ability to understand animals, the Lass (as she's known to her family) has always been an oddball. And when an
isbjorn
(polar bear) seeks her out, and promises that her family will become rich if only the Lass will accompany him to his castle, she doesn't hesitate. But the bear is not what he seems, nor is his castle, which is made of ice and inhabited by a silent staff of servents. Only a grueling journey on the backs of the four winds will reveal the truth: the bear is really a prince who's been enchanted by a troll queen, and the Lass must come up with a way to free him before he's forced to marry a troll princess.