Welcome back to Special for Sundays!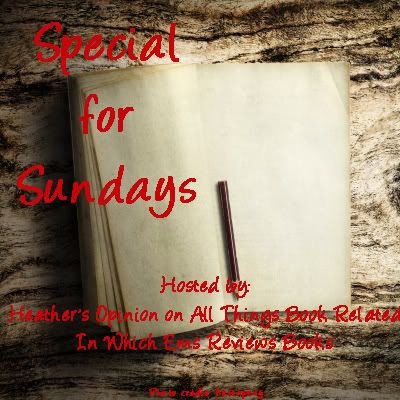 Special for Sundays
is an original feature, created by Heather of '
G

abbing About Books
' and Ems of '
In which Ems ReviewsBooks'
. We'll rotate each week through various subjects, as follows:
1st Sunday: One of your Favorite Books and why is it so special to you
2nd Sunday: Two books that everyone must read and why
3rd Sunday: One of your Favorite Authors and why you pick their books up again and again
4th Sunday: A book on your TBR list, why you picked it, and when do you hope to read it
5th Sunday (on the rare occassions): Random book we have read and a quickie review.
We hope you'll join us for this fun feature!
This week, we're talking about favorite books. I'm excited about this one, as it brings back a lot of very happy memories.
The Little Match Girl by Hans Christian Andersen goes down as one of my all-time favorite stories. It's a terribly sad story, but also one filled with hope. It's the story of a little girl who must sell matches each day to help provide for her family. She's not allowed to go home one Christmas Eve until all the matches are sold. She's so exhausted and cold that she finally sinks down in an alley and then sees the most wonderful things through the wall. She has several visions, which finally end in a loving angel coming to collect her.
Here's why I love it so much: every Christmas Eve for as long as I can remember, we had my grandparents over for dinner and a special program. We'd have readings, musical numbers, skits, and all sorts of things. My Grandpa Benson always told a Christmas story. Some years it was The Gift of the Magi, some years it was The Christmas Doves, and some years, it was The Little Match Girl. Each of those stories holds a very special place in my heart, but especially The Little Match Girl.
The way my grandpa would tell it is what makes it so dear to me. He really made me feel the emotions and desires of the girl. He was such a gifted storyteller. He's gone now, and the last few Christmas Eves haven't been quite the same. We have him on DVD reading, which I'm so grateful for. It brings back some of the feelings, though not all.
Every time I read this one, I think of my grandpa and it brings back all the memories I cherish. It'll always be extra special to me.
What's one of your favorites?