Welcome back to Special for Sundays!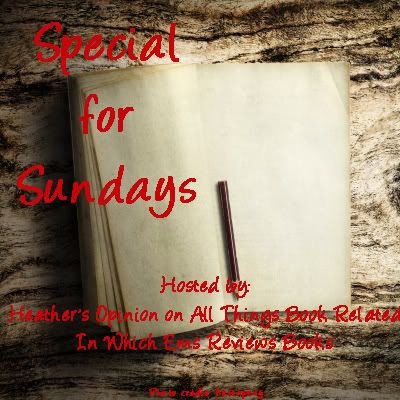 Special for Sundays
is an original feature, created by Heather of '
G

abbing About Books
' and Ems of '
In which Ems ReviewsBooks'
. We'll rotate each week through various subjects, as follows:
1st Sunday: One of your Favorite Books and why is it so special to you
2nd Sunday: Two books that everyone must read and why
3rd Sunday: One of your Favorite Authors and why you pick their books up again and again
4th Sunday: A book on your TBR list, why you picked it, and when do you hope to read it
5th Sunday (on the rare occassions): Random book we have read and a quickie review.
We hope you'll join us for this fun feature!
This week, we're talking TBR books. I know, it's the never-ending story with TBR lists. Just when you think it's going down, well, it goes back up even more. Sometimes, I think they breed. O_o
Anyway, a book that I've had on my list for too long is Bloodrose by Andrea Cremer. It's the final book in the Nightshade trilogy, which I've enjoyed so far. I'm planning on reading
Bloodrose
during my Strictly Sequels Readathon, coming up over Labor Day Weekend (sign up HERE if you'd like to participate).
What books are on your TBR list?