Welcome back to Special for Sundays!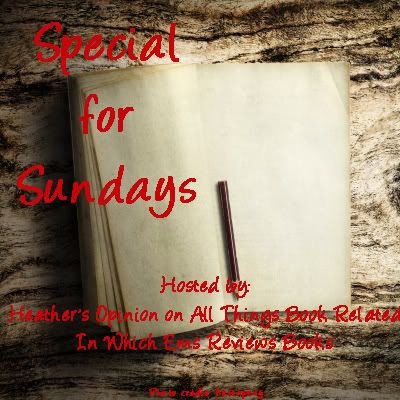 Special for Sundays
is an original feature, created by Heather of '
G

abbing About Books
' and Ems of '
In which Ems ReviewsBooks'
. We'll rotate each week through various subjects, as follows:
1st Sunday: One of your Favorite Books and why is it so special to you
2nd Sunday: Two books that everyone must read and why
3rd Sunday: One of your Favorite Authors and why you pick their books up again and again
4th Sunday: A book on your TBR list, why you picked it, and when do you hope to read it
5th Sunday (on the rare occassions): Random book we have read and a quickie review.
We hope you'll join us for this fun feature!
This week, I think you should all read Anna and the French Kiss and Lola and the Boy Next Door, both by Stephanie Perkins. They're fantastic contemporary books that made me feel ALL THE THINGS. You know how important that is to me. I loved them both SO much and am eagerly awaiting Isla and the Happily Ever After next year. I'll definitely be buying it!
Which books would you choose? Link up your post!
(We're trying out a new linky system this week. If it's not working, please let either Heather or me know!)