Welcome back to Special for Sundays!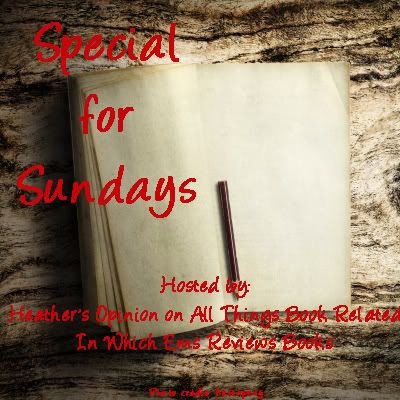 Special for Sundays
is an original feature, created by Heather of '
Heather's Opinion on All Things Book Related
' and Ems of '
In which Ems ReviewsBooks'
. We'll rotate each week through various subjects, as follows:
1st Sunday: One of your Favorite Books and why is it so special to you
2nd Sunday: Two books that everyone must read and why
3rd Sunday: One of your Favorite Authors and why you pick their books up again and again
4th Sunday: A book on your TBR list, why you picked it, and when do you hope to read it
5th Sunday (on the rare occassions): Random book we have read and a quickie review.
We hope you'll join us for this fun feature!
This week, let's talk about books on that TBR pile that never seems to shrink. *sigh*
I'm determined to pick up Shadow Games this month. It's one of the books for my A-Z challenge and I need to get to it.
This one hasn't been on my list for too terribly long (unlike some others that I swear I WILL get to one of these days!), but the fact that it's part of that challenge makes me feel the need to get to it sooner rather than later. Also, it's Star Wars and that's an auto-win for me!
Which book on your TBR list is next? Link up!