Welcome back to Special for Sundays!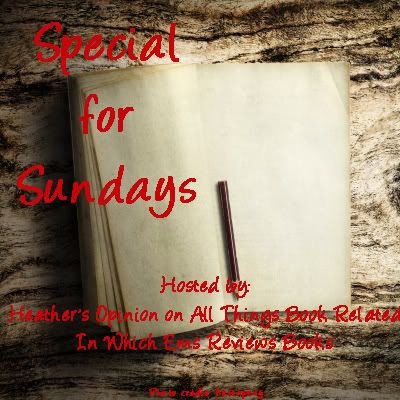 Special for Sundays
is an original feature, created by Heather of '
Heather's Opinion on All Things Book Related
' and Ems of '
In which Ems ReviewsBooks'
. We'll rotate each week through various subjects, as follows:
1st Sunday: One of your Favorite Books and why is it so special to you
2nd Sunday: Two books that everyone must read and why
3rd Sunday: One of your Favorite Authors and why you pick their books up again and again
4th Sunday: A book on your TBR list, why you picked it, and when do you hope to read it
5th Sunday (on the rare occassions): Random book we have read and a quickie review.
We hope you'll join us for this fun feature!
Ready to find out which books I think you NEED to read this month?
1. North and South, by Elizabeth Gaskell: only one reason that I need to give you: John Thornton.
Okay, so there's a fantastic story in there too. Read it for that. It's a little slow going at times, but it's SO worth it. Excellent book.
2. The Girl in the Clockwork Collar, by Kady Cross: I love a good steampunk, and this is good steampunk. It continues the story left off in The Girl in the Steel Corset, with Finley, Griffin, and company heading off to America to help Jasper out of a tight spot. It's a fantastic story and I encourage you to pick it up if you haven't. Start with the first book though, or you'll be lost.
What books would you tell me I MUST read? Link up!