Weigh in Wednesday is a new weekly meme created by Lauren at Epilogue Reads. Click on the picture to head on over to her blog!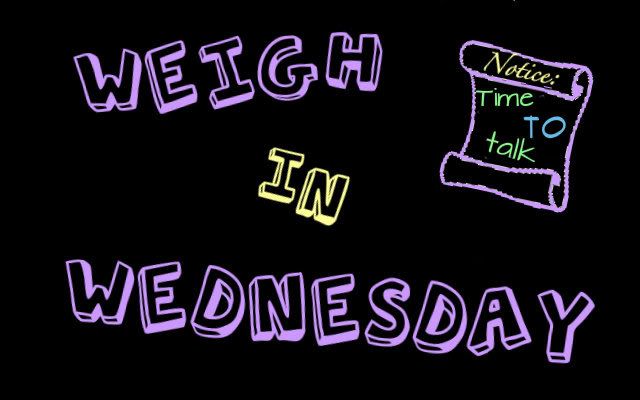 This week's topic:
Graphic Novels vs Traditional Novels
Okay, no contest on this one. I HATE graphic novels. With a passion. I won't read them (with one exception: Star Wars: Dark Empire Trilogy. I'll read that one because it deals with the time when Luke serves the cloned Emperor and I NEED to know that story. Also, because it is Star Wars.) because I find them incredibly demeaning to women. Before I cause a kerfluffle with that statement, let me explain:
In every single graphic novel that I've ever seen (granted, not a ton, but enough to form my opinion), the women have been portrayed as Barbie dolls. They have teensy waists and HUGE breasts. Please. Can we get away from this awful stereotype anytime soon?! PLEASE? It drives me crazy to see women so objectified in these types of books.
Also, it's hard for me to read the tiny print that seems to be the norm for a graphic novel, and sometimes it's hard to follow the speech bubbles.
So I'll take a traditional novel over a graphic novel ANY TIME.