Welcome back to Special for Sundays!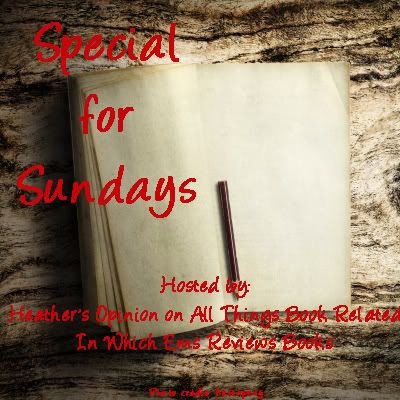 Special for Sundays
is an original feature, created by Heather of '
Heather's Opinion on All Things Book Related
' and Ems of '
In which Ems ReviewsBooks'
. We'll rotate each week through various subjects, as follows:
1st Sunday: One of your Favorite Books and why is it so special to you
2nd Sunday: Two books that everyone must read and why
3rd Sunday: One of your Favorite Authors and why you pick their books up again and again
4th Sunday: A book on your TBR list, why you picked it, and when do you hope to read it
5th Sunday (on the rare occassions): Random book we have read and a quickie review.
We hope you'll join us for this fun feature!
Let's talk about a book on the TBR list today, shall we?
I looked over the books sitting on my actual TBR shelf (okay, my TBR bookcases...there are too many to be contained in one shelf!) and found Under the Tuscan Sun. It's been there FOREVER, and it's about time I picked it up. I'm using it as my 'U' read for the A-Z challenge.
Here's a blurb, from Goodreads:
Frances Mayer- widely published poet, gourmet cook, and travel writer- opens the door to a wondrous new world when she buys and restores an abandoned villa in the spectacular Tuscan countryside. In sensuous and evocation language, she brings the reader along as she discovers the beauty and simplicity of life in Italy. An accomplished cook and food writer, Mayes also creates dozens of delicious seasonal recipes from her traditional kitchen and simple garden, all of which she includes in her book. Doing for Tuscany what M.F.K Fisher and Peter Mayle did for Provence, Mayes writes about the tastes and pleasures of a foreign country with gusto and passion. A celebration of the extraordinary quality of life in Tuscany, Under the Tuscan Sun is a feast for all the senses.
Looks good to me! I'll have it read by the end of the summer.
What's a book from you TBR list that you'd like to get to sooner rather than later?