Welcome back to Special for Sundays!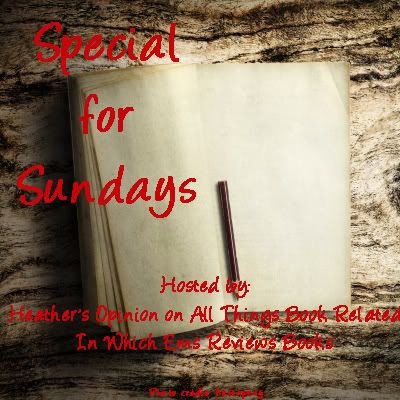 Special for Sundays
is an original feature, created by Heather of '
Heather's Opinion on All Things Book Related
' and Ems of '
In which Ems ReviewsBooks'
. We'll rotate each week through various subjects, as follows:
1st Sunday: One of your Favorite Books and why is it so special to you
2nd Sunday: Two books that everyone must read and why
3rd Sunday: One of your Favorite Authors and why you pick their books up again and again
4th Sunday: A book on your TBR list, why you picked it, and when do you hope to read it
5th Sunday (on the rare occassions): Random book we have read and a quickie review.
We hope you'll join us for this fun feature!
Let's talk about two books that you simply MUST read today.
First, I think you should all read Waterfall by Lisa T. Bergren. I know I just reviewed it (HERE), but I don't want you to forget about it! Seriously, pick it up and read yourself some delicious time-travel fantasy. And don't forget to swoon over the hotness that is the Italian men.
Second, I think you need to read The Girl in the Steel Corset by Kady Cross. Yes. This is another one that I just reviewed (HERE), but I don't want you forgetting this one either. It's full of fabulous steampunk-ness that should NOT be ignored. Seriously, you'd be doing yourself a grave disservice if you DON'T read this. So read it! It's fantastic!
Which two books would you tell me that I simply MUST read?