Weigh in Wednesday is a new weekly meme created by Lauren at Epilogue Reads. Click on the picture to head on over to her blog!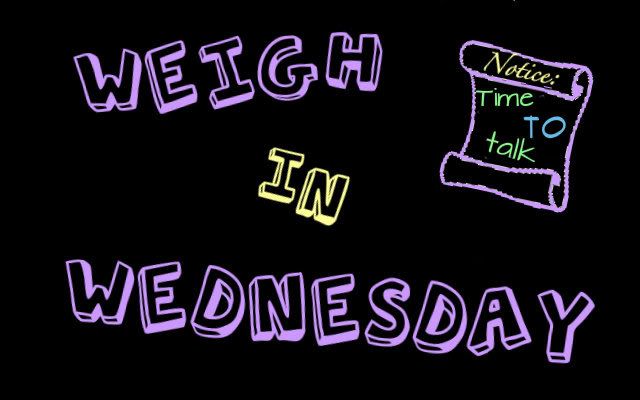 This week's topic:
e-book vs. print book
I'm definitely a print book girl. I LOVE the feeling of a book in my hands and I love the way a book smells. I love the experience of turning the pages and devouring each page. There's something comforting about it.
With that, I'm getting more used to the idea of e-books. They're not my preferred media, but I don't *hate* them anymore. I'm even considering getting a Kindle or a Nook. I've got the apps on my laptop, but it would be nice to have one for trips.